Advertisement


Ayurvedicpanchakarma treatment hub india
Parijatak is a leading Ayurveda
treatment
Centre and a wellness center in
Nagpur.
. It boasts with a holistic vision of offering the patients with the best and authentic healthcare services with classical Ayurveda. It is among the pioneer and well-established group, which is an array of competitive healthcare professional and innovative service providers of Classical Ayurvedic Health services along with the famous Panchakarma
therapies
from Kerala. The known clinics, Parijatak offers quality professional HealthCare treatment options and competitive services. It is a home to one of the top healthcare experts who have been serving since generations. The approach at Parijatak is to offer profound and deep healing effects returning back the same quality of life that you lived all these years.
Thanks to the healers that encompasses the authentic curative methods that come along with the great passion to offer the best and natural healing process to your body. It has the tradition of healing the patients with the same real and authentic practices of Ayurveda that have worked since ages. Parijatak Ayurveda therefore can be called as the most exclusive Ayurvedic Hospital in central
india
(Nagpur, Maharashtra, India), which is effectively managed by Dr. NiteshKhonde. The clinic offers a wide range of healthcare services amidst the congenial atmosphere giving the timeless healing effects.
Dr.Nitesh Khonde
154,shankar nagar,near garden,nagpur-440010
Advertisement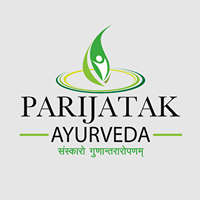 Ayurvedicpanchakarma treatment hub india
Write review
Leave your comments on this ad
Offensive messages and spam will be removed